There are times when families can benefit from little financial boost to help cover fees in providing gymnastics for their children. The following organizations may be able to offer funding to assist in covering these costs. Please use the provided links to individual program websites to see if you may be eligible.
Jumpstart helps kids between the ages of 4 to 18 by assisting with the costs associated with registration, equipment and/or transportation for sports and physical activity programming. The funding is distributed with a focus on maximizing the cost and length of participation per activity per child. More information
A4K's goal is to be there to assist any B.C. child in their dream of playing amateur sports. In other words, we want all kids to have the opportunity to play. The support of A4K is available province-wide for children ages 5 to 18 who are currently enrolled in school. Basic registration fees are paid for a multitude of approved sports, up to an annual maximum of $450 per child. More information
The CRA provides the Children's Fitness Tax Credit It promises a $500 tax credit applicable to the costs of children's fitness programs. Its laudable policy objective is to increase children's physical activity levels. More Information.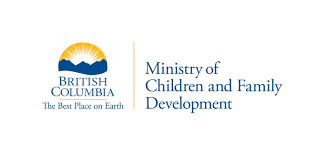 The Ministry of Children and Family Development (MCFD) is a department of the B.C. government that provides funding and support to children with ASD. The autism funding program provides funding to families for the purchase of autism intervention services. Specialized therapeutic activities and camps designed to address your child's ASD may be covered. More information
Island ConnectEd is very supportive of those families who homeschool their children. Your family may be eligible to receive funding from their homeschool program. Island ConnectEd K-12 (formerly known as Learn@Home) is a distributed learning, public school based out of Nanaimo, BC. More information
Christian Homelearners eStreams is an Independent, Christian faith-based community of learners and educators. They are dedicated to providing personalized and educational support, sensitive and appropriate to the needs of learners in BC. More information.
SelfDesign Learning Foundation. Your family may be eligible to receive funding from this program. Currently, SelfDesign Learning Foundation operates two main programs: Kindergarten to Grade 12 school, SelfDesign Learning Community, and their homeschool program, SelfDesign Home Learning. More information